My wish: Open an atypical workshop in the city of Compiègne !
France (Oise) – For more than 6 years now, Catherine is offering services of restoration, prevention of engravings, framing of ancient drawings, prints, manuscripts or other classical/contemporary documents such as photos and objects, in addition to the sale of decorative moldings, glasses and cardboards. Operating in several departments, she now has the willingness to open an atypical workshop in Compiègne.
Art restoration and framing, a challenge to take-up every time
It is a work of patience and delicacy, always requiring a deep knowledge of styles and techniques used over the past centuries. The primary concern is the respect for the integrity of the work from materials' stability through the stake of products' reversibility and to aesthetic readability. « To understand and remedy », could be the leitmotiv of the art restorer who often intervenes with an almost medical precision on cultural fragments at risk.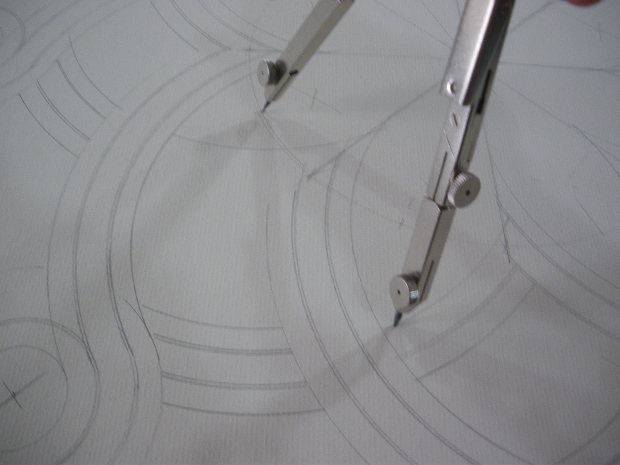 Why restoring and framing?
Restoring and framing are two ways to embellish artworks, to enhance them in order to rediscover their beauty. Revealing their colors, removing their defects that have emerged over time, highlighting their details and playing on volumes, are all actions giving back enthusiasm to survey and appetite to admire. When decency forces Humans to wear clothes, a "left-naked" painting should not be appropriately dressed ? It prevents and gives the opportunity to your painting to get a "new skin" in order to better transmit it.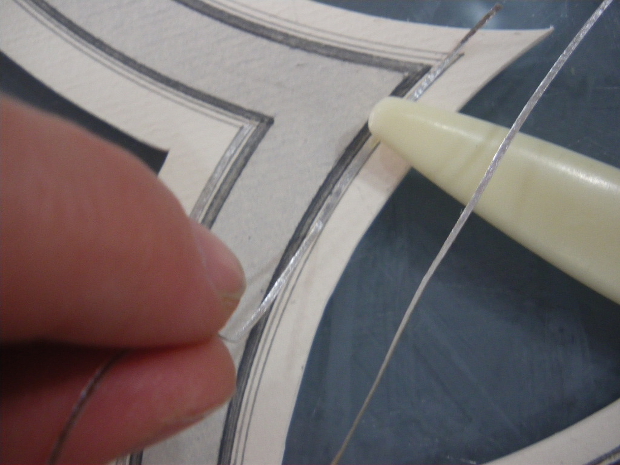 To meet its vocation and find the means to do so
After having worked for a large, a middle-size, a small, and a very small company (as designer and arquitect's associate) but always for a boss, there comes a time when we realise we are blocked (evolution, decision making, etc). Blocked by an educational level, by a hierarchy, by a position already filled, for being a woman …
Thus, I decided to go back to school (at 40 and with three kids): 6 months training module on entrepreneurship, 2 years for the diploma in framing in Paris and 2 years for obtaining the certification in restoration of graphic materials in Orléans. Since the start of the company in 2010, to make a name for myself, I have participated in dozens of exhibitions (Antiques or collector's fairs, secondhand booksellers' shows, etc). Today, I know why I get up every morning, why I work sometimes on week-ends. I love my job but overall I love seeing happiness on my customers' faces, astounded by the restoration of documents they were believing lost forever, the twinkle in their eyes or a satisfied smile.

Relation to the job and people
I take great care of every artwork I have in hand, I sometimes spend more time than expected but work has to be carried out well. Restoration does not mean erasing the beautiful patina created over time, only removing the small disgraceful defects preventing the reading. Then, regarding the kind of paper or graphism, we decide which cleaning technique should be used, to go for a tintage if needed, and we look for a pigment mixture of various shades until finding the right one, the invisible one ! Framing is finding the case that will enhance the work. It is all about playing with colors, find an harmony with the work, not to stifle it, and sometimes add a detail: a cartouche, an old washing, an ornament or more simply by creating depth.
I exhibit not only frames but also teaching panels on restoration and prevention and I display "before-after" restorated artworks. Naturally, curious minds come to me asking questions, while some people are totally amazed to see how we can bring old documents back to life; so I tell them every step of paper's deterioration, and types of restoration regarding each print. I often start my explanation in front of 1 or 2 people and, to my great delight, I suddenly face 5 or 6 people giving me attention !